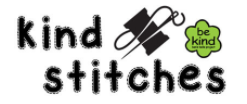 Kind Stitches is a collaboration between Ben's Bells and Tucson Unified School District's Community Transition Programs, a partnership that began in 2008!
Thanks to support from AZ Vocational Rehabilitation and the Transition from School to Work model, young adult students with disabilities receive valuable job skills training while supporting Ben's Bells and sharing the "be kind" message with our community.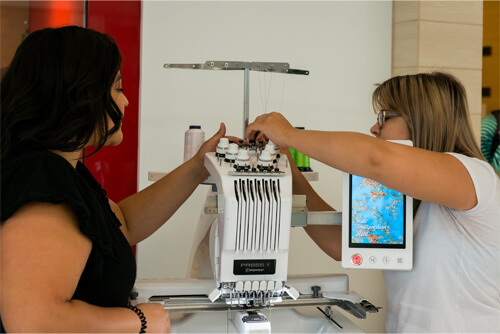 Kind Stitches is a collaboration between Ben's Bells and TUSD's Transition From School to Work (TSW) program, where students with special needs spend two years learning hands-on job skills and independence that will help them become adults transitioning into the workplace. The Kind Stitches program teaches these students how to work an embroidery machine and interact with customers through taking their orders and processing payment.
 Vanessa Sawyer, the lead teacher for Kind Stitches.
embroider the Ben's Bells "be kind" flower, various images as well as custom lettering on any material you would like to have embroidered - clothing, bags, hats, shoes! Revenue from all sales supports the kindness education and studio programming that Ben's Bells provides in our communities.
The students also bring the machine to farmers markets, school events, and street fairs around Tucson. There, they take orders and can embroider designs on the spot.
* Purchase made to order products with kind stitches embroidery here 
* Have your own clothing or item embroidered - drop it off onsite or drop it in the mail to us
- order online
- email or call 
* Have Kind Stitches come to your school or business (20 item minimum)
Kind Stitches will set up, take orders from customers and embroider on site for the day (Any items unfinished will be completed back at the Kind Stitches studio and coordinate items to be returned to the site). Email us at [email protected] to schedule a date!
* Shop Kind Stitches in person at events - follow us to see where we will be next! https://www.facebook.com/TUSDCommunityTransitionPrograms
****July summer vacation****
Learn more about TUSD....
https://www.facebook.com/TUSDCommunityTransitionPrograms
https://www.instagram.com/kindstitches/